NOW THAT YOU HAVE A CHOICE
CHOOSE THE BEST
We're an approved Subaru Retailer Digital Program provider, so now everything is easy for you. Including your choice. All the leads, all the profit, and none of the work. When you choose… make sure you choose the best.
AWARD-WINNING WEBSITE PLATFORM
BUILT FROM THE GROUND UP TO GET YOU BETTER RESULTS
DealerOn's award-winning website platform is designed and built from the ground up to serve the needs of automotive retailers. Everything about the platform has been finely tuned to maximize quality conversions and get more customers into your showroom.
Responsive Technology
Responsive technology is better for SEO (and recommended by Google), has a better user experience, is easier to management, and is future proof against all of the variety of devices that will appear over the next few years.
Built for Speed
The DealerOn platform is built to be the fastest desktop and mobile platform in the industry. Don't lose any more customers to your slow website. Delight them with a fast site that makes it easy for them to shop for their next vehicle (or schedule a service appointment!), wherever they are.
Built for Conversion
With extensive market research and user testing, we have developed features and UX / UI patterns that make it easy for your customers to accomplish what they need on your site – whether that's inquiring about a vehicle, submitting a service appointment, calculating penny-perfect pricing, and more. The result? Happier shoppers and more leads for you.
Built for Subaru
Your retail experience is as unique as you are, and our platform allows you to customize the look and feel of your site to make it distinctly your own.
THE NUMBERS TELL THE STORY
WE GET REAL RESULTS FOR OUR CLIENTS
WHAT WE DO FOR YOU
TO HELP YOU SELL MORE CARS
At DealerOn, we consistently deliver world-class, industry-leading customer service to our partners. With a 99% DrivingSales Customer Satisfaction Score, and 9-time DrivingSales Top-Rated Website Provider Awards, we strive to provide a truly remarkable customer experience to all of our clients.
Ongoing Site Optimizations
Digital Marketing Strategy
Best Practices Consulting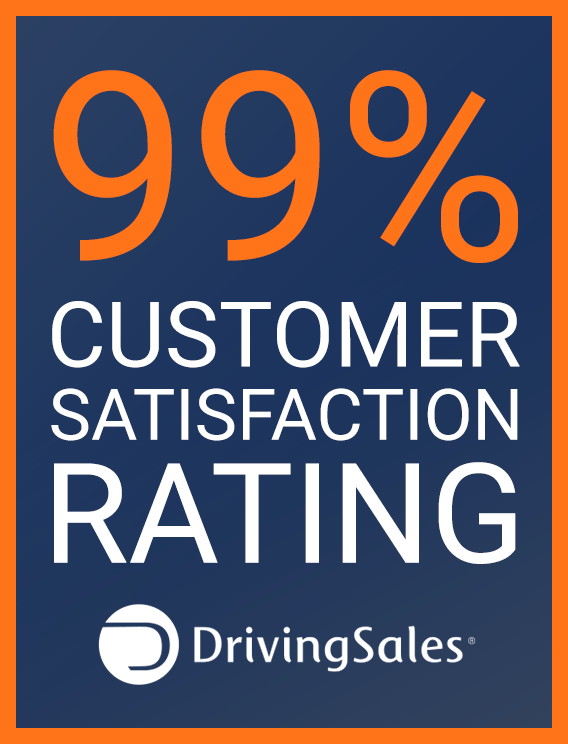 "DealerOn's website and digital marketing technology have been a game-changer for my stores, so much so, that they have been the no-brainer choice for all 11 of our websites. But the real difference-maker has been the exceptional service we receive from DealerOn!"
— Jeffrey Running, e-Commerce Director Fremont Motor Company
RESPONSIVE WEBSITES
ONE SITE, ANY DEVICE, BEST FOR SEO
DealerOn's websites use our Responsive Platform, Cosmos, to deliver the optimal experience to your desktop or mobile customers. We use Responsive Design (as opposed to a Multi-URL, Adaptive or Seamless platform) for the same reasons that Google recommends it:
Better for SEO Responsive Technology is the only solution that doesn't require User Agent Detection that plagues Google's bots when crawl your site. A Single URL for each page improves indexing and consolidates all inbound link value.
Better for Conversion Responsive is better for User Experience because (as Google states) it doesn't rely on User Agent Detection.
Better for Ease of Management Responsive Design requires less management, because you don't need to create and search optimize multiple versions (Desktop, Mobile, Tablet) of the same content.
Future Proof According to Google Analytics, in 2014 the average automotive retailer website had visitors using more than 500 different screen resolutions, and that number is growing! A Responsive Platform is the ONLY way to future-proof your site for all devices – phones, phablets, watches, glasses, other wearables.
ADA COMPLIANCE
THE EASY WAY TO MAKE YOUR SITE ACCESSIBLE
DealerOn has partnered with accessiBe, an AI powered accessibility technology provider, that allows retailers to enhance and remediate the accessibility of their dealer websites. accessiBe plugs directly into DealerOn's websites and complies with worldwide accessibility laws like ADA, WCAG 2.1, Section 508, AODA, EN 301549 and IS 5568. It's quick, and easy. accessiBe performs automated audits every 24 hours and uses sophisticated AI to remediate most issues automatically and on the spot as a user browses their site.
LEAD DRIVER BEHAVIORAL TARGETING
BEHAVIORALLY DRIVEN TARGETED OFFERS
Lead Driver Behavioral Targeting is a sophisticated system that dynamically and intelligently serves offers based on how a user is interacting with your website. Having Lead Driver Behavioral Targeting on a site typically increases vehicle sales by 10-20 units per month, and also increases service RO's. The technology also allows you to A/B test different offers in real-time so you can confidently decide what offers you would like to show.
LEAD DRIVER COUPONS
EFFECTIVE, NON-INTRUSIVE MOBILE COUPON
In 2019, half of the visits to automotive retailer websites were via mobile devices. Furthermore, 33% of US consumers redeemed a mobile coupon. How do you reach those potential customers? Lead Driver Coupons. This is an effective, non-intrusive way to target potential customers on their mobile devices. With Lead Driver Coupons, you can increase your mobile leads by up to 30% or more, and increase ROI on your existing mobile advertising.
ENTERPRISE SPECIALS MANAGER (ESM)
CREATE & DISTRIBUTE SPECIALS AT AN ENTERPRISE LEVEL
Now editing offers on your websites is easy and efficient with the Enterprise Specials Manager, a tool that allows dealers to create and customize special offers without the hassle of support tickets and help desks. We've given the control back to our dealers with a tool that allows you to edit in bulk and share offers across multiple auto retailers, cutting down on time and hassle.
A/B SPLIT TESTING
TESTING MAKES PERFECT
DealerOn has pioneered A/B testing in the retail automotive space. Your site will immediately reap the optimization learnings from each A/B test that we conduct on our platform, and you may A/B test behaviorally targeted offers on your own site.
COMPREHENSIVE REPORTING
KNOWLEDGE IS POWER
All of DealerOn's websites are built, optimized, and serviced by Google Analytics Certified digital consultants. Your website is not just built for conversion, its designed to maximize leads, phone calls, coupon prints, and Google Map views and to track each of these events for optimization purposes.
Getting to the top of Google isn't easy. It takes experience, expertise, and dedicated effort over the long term. There are no shortcuts. Except for one: partnering with DealerOn.
Get more visibility in local searches with Elite Search Engine Optimization. Did you know that Google automatically shows local results for automotive searches? Is your retailer getting all of the traffic it deserves?
Get Started
Search engine optimization (SEO) helps your site get more visibility in search results so more potential customers can find you. You can't take shortcuts with SEO: it requires significant hands-on experience and hard work. Fortunately, our SEO experts specialize in Local SEO and have a stellar track record of increasing retailer traffic by an average of 43%! Let us do the complicated work so you can focus on what you do best: selling cars.
DealerOn has the creative genius you need and access to some of the most powerful data in the advertising world, which means we can do the heavy lifting for your retail experience.
Get a winning digital advertising strategy and start seeing results from your advertising budget. From PPC campaigns, display advertising with remarketing, social and video ads, we help you make all of the right moves to drive more traffic to your site and generate more leads.
Whether your customers are on their phones or browsing their computer, they're connected to the internet and, potentially, to your retailer. With that kind of opportunity ahead of you, where does your retailer even start? That's easy, with DealerOn's digital advertising services.
Get Started Today
Our digital advertising services are Subaru approved.

DealerOn is a Premier Google Partner and Bing Partner

Our account execs are well-certified: Google Adwords, Google Analytics, Bing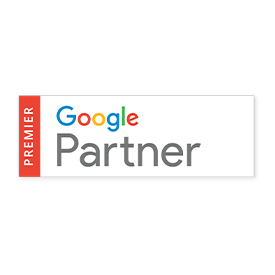 REAL RESULTS
DIGITAL ADVERTISING
50%
Average Increase in Leads vs Prior Provider
125%
Avg Increase in Trackable ROI vs Prior Provider
Source: DealerOn Customer Data
PRECISION-TARGETED PPC AND DISPLAY ADVERTISING
GET RESULTS, NOT JUST CLICKS
DealerOn provides hand-crafted, precision-targeted PPC and display advertising with remarketing tailored to the specific needs of your retail experience in your particular market. Always be in the know with our fully-transparent reporting. Top that off with exceptional, dedicated, and fully Google-certified account strategists.
SOCIAL & VIDEO ADVERTISING
BUILD BRAND AWARENESS FOR YOUR SUBARU RETAILER
DealerOn provides social and video advertising services to bring you holistic online advertising services. Ensure that your customers find you on Facebook, Instagram and YouTube. Take advantage of the newest features including combining search data to target YouTube customers.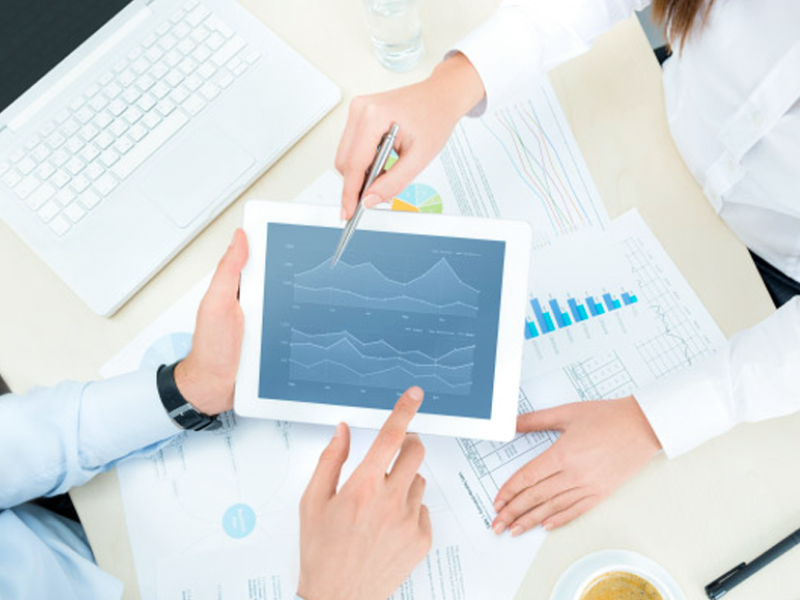 MARKET DRIVEN CAMPAIGN STRATEGY
BASED ON YOUR LOCAL MARKET
We partner with you to understand your inventory and market monthly. That way, we're always generating relevant market-driven campaign strategy with a no-money-wasted philosophy.
NO COOKIE-CUTTER SETUPS
TAILORED TO YOUR UNIQUE NEEDS
We take boutique to a higher level. Your account strategists work with you to customize ad copy, display creative, and your targeting strategy on a weekly basis.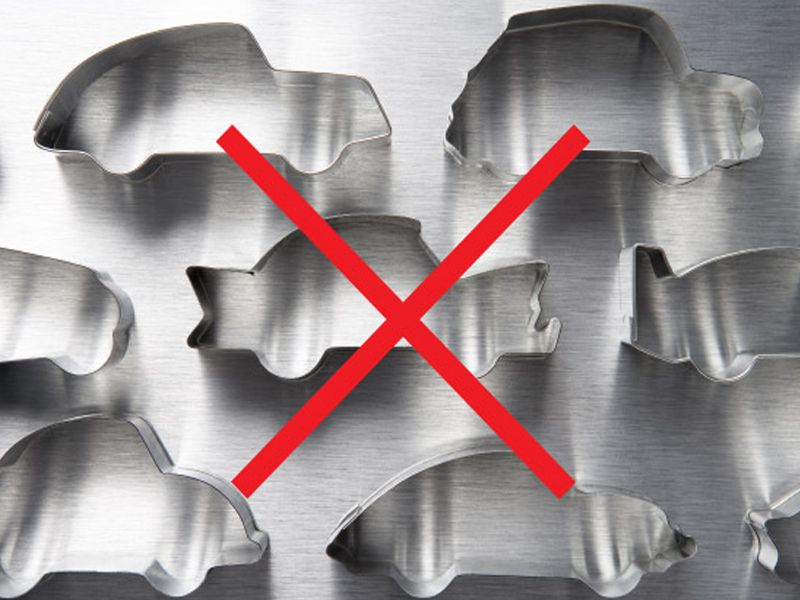 EXCEPTIONAL CUSTOMER SERVICE
YOUR DIGITAL ADVERTISING PARTNER
Our account strategists only manage 35-40 accounts. A low account to rep ratio allows for qualitatively better personalization and service. You will receive weekly updates on changes made to the account. A call once a month at a minimum or per your choosing and ready assistance when you need it.