OPEN HOUSE EVENT
Thursday, May 7th
5:00pm – 7:00pm
7361 Calhoun Place Suite 295 Derwood, MD
VIEW OPEN POSITIONS
Join us at DealerOn headquarters for drinks and light refreshments. Meet the team, take a tour of our office and learn more about all of the incredible opportunities to join our fast growing company.
Working hard is just part of the equation. We like to joke around, collaborate, have fun together, learn from our mistakes, go to happy hour…you get the picture. At DealerOn, we like to work hard and play hard.
We've got you covered. Competitive salaries, generous paid time off, top-tier medical health insurance, vision & dental plans, company-matched 401(k), a pre-tax FSA plan, company-paid basic life insurance…need we say more. Let's throw in some foosball tables for good measure.
Free parking at all locations, optional ergonomic yoga ball chairs, amazing employee lounge areas, and travel & entertainment discounts are just some of the things that make people want to work for us. It could also be beating the CEO in kickball, but who knows?
Our Mission
Deliver a comprehensive, data-driven, and remarkably elegant digital experience that produces superior results for our clients. Guaranteed.
Our Vision
Be recognized as the digital marketing innovators within our space, leading the industry by putting ideas into action that our competitors have yet to conceive. To deliver technology that drives unique insights, results, quality, and an outstanding experience that delights our customers, employees, partners, and stakeholders.
Our Culture
Get a peek into our culture, as told by our superstars.
Embrace Collaboration
Through a family-oriented and open culture, we grow through accountability and teamwork.
Have Fun
Stay Humble
We never forget where we came from.
Be Bold
Willing to be different to be the best, even when it's unpopular.
Customer Obsessed
Constantly listening to customers, continuously testing, enhancing, and personalizing the customer experience.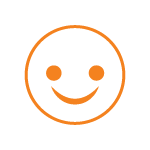 Choose Positivity
Be happy, avoid complaining, and focus on continuous self-improvement.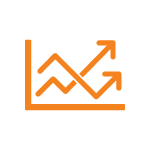 Drive Results
We love a challenge, we're inspired to innovate, and we're relentless in our pursuit of achieving success for our employees, customers, and partners.
Be Transparent
Pursue open and meaningful relationships through honest communication.
Offices in 3 locations across the USA
With offices in three, dare we say, pretty cool locations - Maryland, Texas, and Michigan - you might just find what you're looking for right here. We're looking for people willing to have fun, learn from the best and make a real difference. So if that's you, see if any of our open positions match your passion.
Check us out on Instagram!